Where Your Learning Journey Begins
Score in Arabic language for Primary & Secondary Students!
Learn via online or centre-based with fun & interactive approach!
Aspects of Arabic
Language Students Will Cover
Learn Arabic with Annujaim
Annujaim Arabic Learning Centre offer supportive and interactive learning for young enquiring minds to learn and grow in the Arabic language. Our tutor has 24 years of teaching experience in schools, private tuitions and others. We strive to build confident and creative thinkers and aim at delivering an education that is truly relevant to their future.
Annujaim only focused on Arabic Language. This entitles our students or parents achieve great scores and also the basics of the Quranic language for parents. Equipped with the knowledge and real-world skills that take them way ahead in understanding the beauty of Arabic language.
"Highly recommended. Both my daughters are doing well and now pursuing their studies in NUS and Jordan. Thank you, Ustazah Surayya."
"My daughter has been attending Ustazah Surayya's classes since Primary 1 till now and Alhamdulillaah with guidance she did well in her Arabic papers. Thank you, Ustazah Surayya."
All of us will make you proud and the most important thing is that We all love you so much because you are our beloved teacher and you really inspired all of us!
Online Arabic Tuition Pricing
For Primary Levels Only
Class timings:
Lessons per month may change depends on the calendar of the year.
Mondays to Fridays: 5:00pm – 6:30pm | 8:00pm – 9:30pm
Saturdays: 9:15am – 10:45am | 11:00am – 12:30pm
Centre-Based Tuition Pricing
Class timings:
Lessons per month may change depends on the calendar of the year.
Sundays: 9:00am – 11:00am | 11:00am – 1:00pm
Our goal is to introduce to your child what they will be learning at the next level. This will build their confidence and strengthen their understanding of the lesson.
Surayya Mohd. Aref — Annujaim's Lead Teacher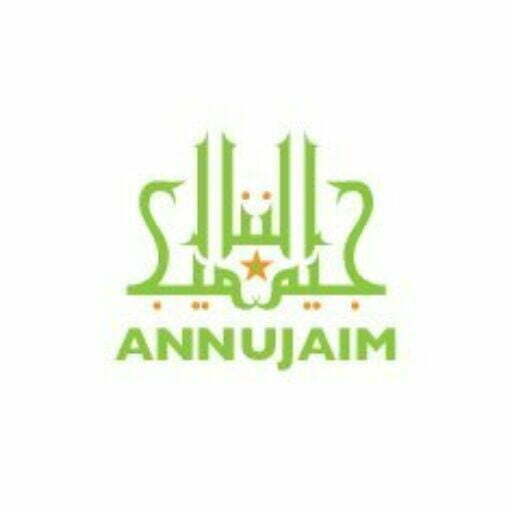 A brief history of Annujaim
Annujaim Online
Support Group
Be in Annujaim Online Support Group
Once You Join us!